Getting started at Gracie Barra is easy
and intro session absolutely FREE!
Brazilian Jiu-Jitsu & Self-Defense Classes for Women
Challenging women's Jiu-Jitsu classes and self-defense training
Gracie Barra has developed a unique set of classes to help introduce women to the art of Jiu-Jitsu. Join our community to learn the most effective self-defense techniques and improve your fitness routine in a safe, challenging environment.
Our women's martial arts program is designed to teach women how to defend against any attacker – even those who are significantly larger in size. Our instructors will help you run drills to simulate realistic attack and escape situations you might encounter in the real world. With practice, you can leverage an attacker's weight against them, allowing you to escape and get to safety unharmed. The self-defense techniques taught in this class use Jiu-Jitsu fundamentals that complement our selection of additional adult classes.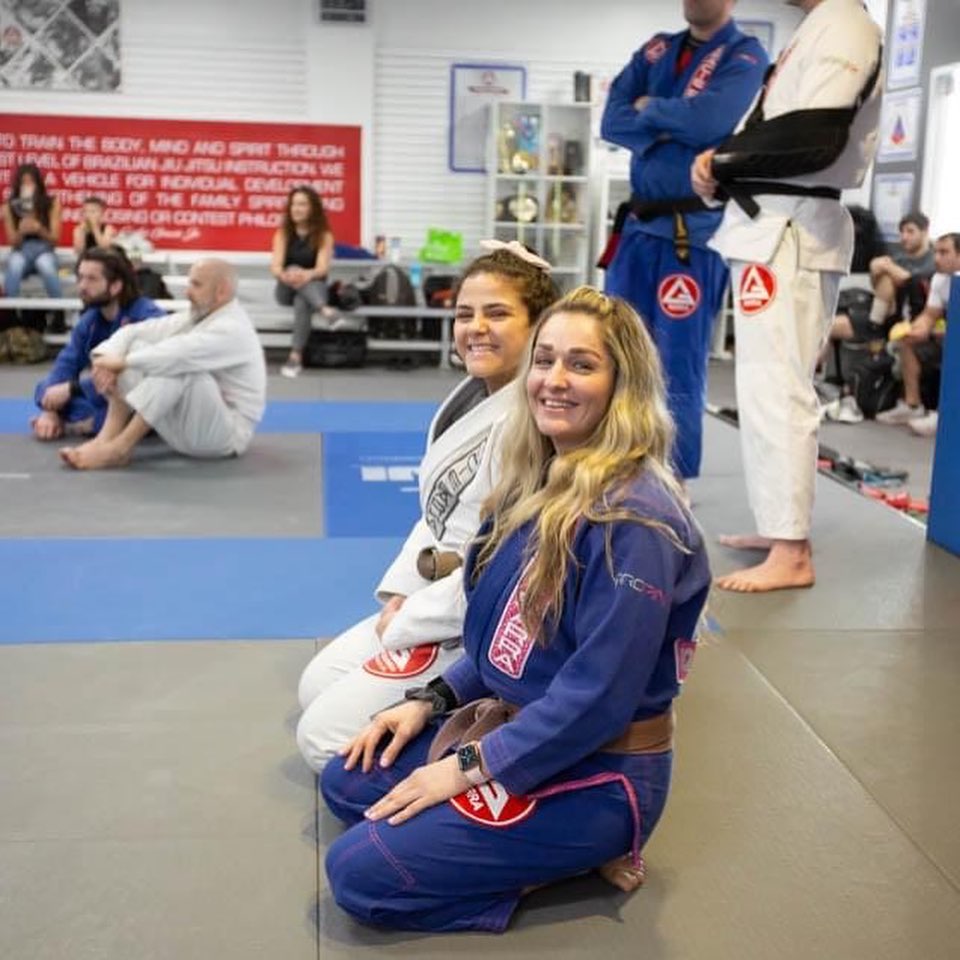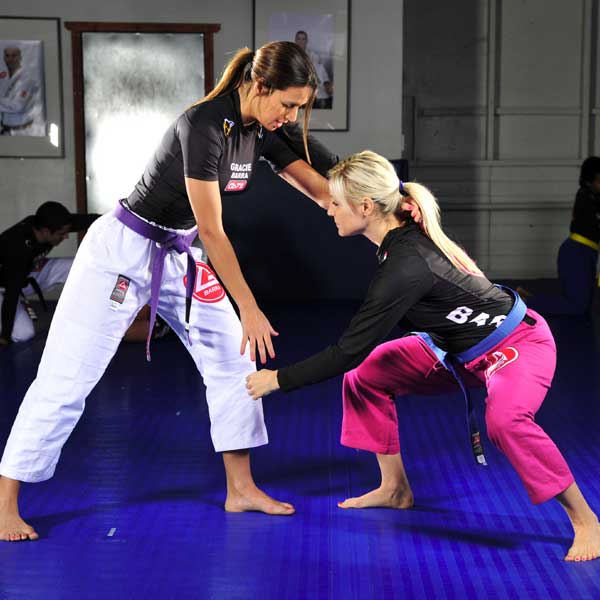 Getting started at Gracie Barra is easy
and intro session absolutely FREE!
Houston Mixed Martial Arts
Houston Mixed Martial Arts is, by definition, a sport which is a combination of multiple martial arts. So, at Gracie Barra Westchase our training program is just this; a training combination of Brazilian Jiu-Jitsu, Wrestling, Judo, Muay Thai and Stand-Up.
To be a member of our Mixed Martial Arts Unlimited Program you must obtain three stripes on your white belt in Brazilian Jiu-Jitsu training (approx. 4 – 6 months) prior to being eligible to train at certain classes unique to the program (including: BJJ for Mixed martial arts, NO-GI BJJ). Martial Arts Unlimited Program members are able to train at all classes listed on our schedule: ALL BJJ CLASSES, WRESTLING, MUAY THAI, CARDIO KICKBOXING, & BJJ FOR MMA. Some exceptions are made to this for students with prior experience etc., but we use this as a general guideline for this program.
If you are not a third stripe white belt, we have different program levels that will fit your needs and level of experience to get you there! Our Muay Thai/Cardio Kickboxing, Wrestling and Brazilian Jiu-Jitsu Programs are taught for all levels and you may enjoy any one or multiple programs as a beginner.

Getting started at Gracie Barra is easy
WHAT TO EXPECT IN YOUR FIRST CLASS
In addition to effective self-defense techniques, our women's program is a great solution for anyone who wants to take their fitness routine to the next level. Gracie Barra's Jiu-Jitsu techniques and versatile class schedules are a great way to keep your fitness routine from plateauing. Enjoy aerobic exercise and strength training that will help you achieve your fitness goals faster and more efficiently than classes offered in regular gyms.
Our martial arts classes for women include Rape Prevention, Jiu-Jitsu Conditioning and even social "get togethers" so you can swap Jiu-Jitsu tips and techniques with other like-minded women. We offer a sense of community that is unparalleled by any other martial arts studio in the world.

Getting started at Gracie Barra is easy