Getting started at Gracie Barra is easy
and intro session absolutely FREE!
BRAZILIAN JIU JITSU ( BJJ ) CLASSES IN HOUSTON, TX
Brazilian Jiu Jitsu Training For All levels
Gracie Barra Westchase's Brazilian Jiu Jitsu (BJJ) Program offers top level, world class instruction. Classes are taught by GB and IBJJF certified black belts, including sparring sessions and this is just one of the aspects that sets apart GBW from academies that offer the same types of programs. Our Brazilian Jiu Jitsu classes are offered from 6am to 8pm, giving students ample opportunity to attend many classes each week.
Our kids and adult programs are separated by skill level and age group, which helps with maintaining an organized class structure. Should you wish to compete as a GBW student, we offer exceptional competition geared classes, which focus on the official rules, drills and many other techniques used by top-level BJJ competitors that we've adapted into a class for the benefit of our students. Gracie Barra Westchase's programs are designed specifically for each age and skill levels and our goal is to have a place for everyone who wants to paritcipate no matter what their personal goals are within the sport.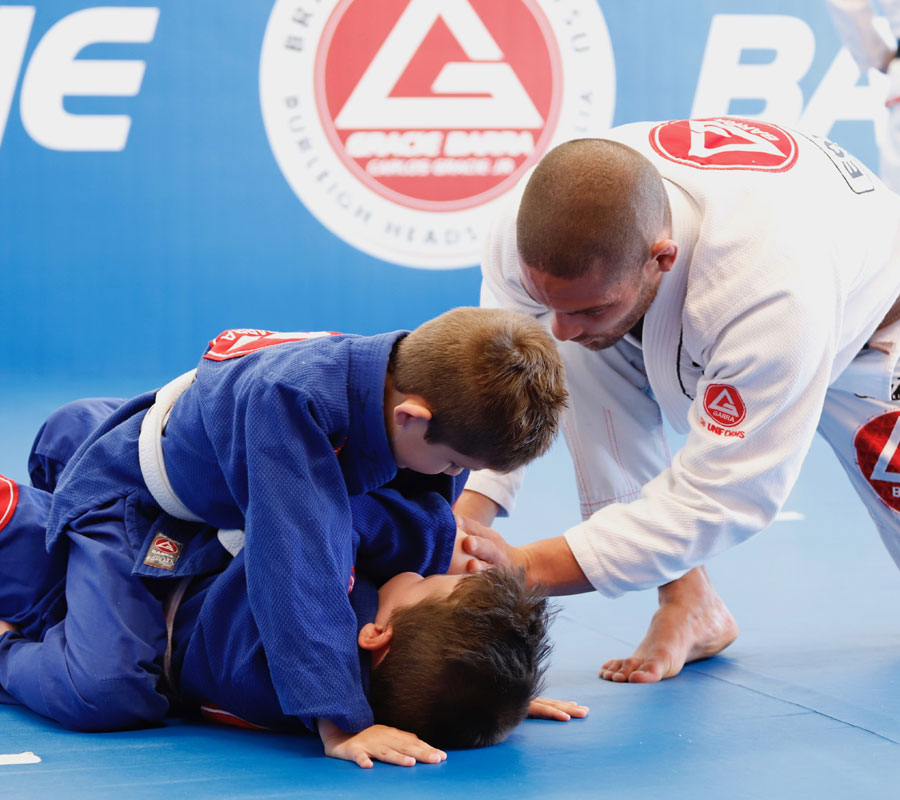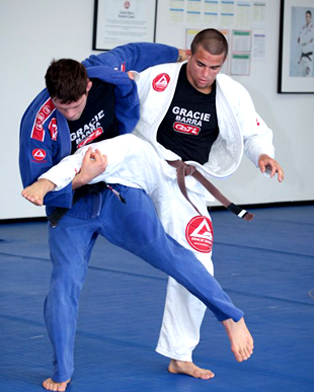 Aprenda os fundamentos do Jiu-Jits Brasileiro
Increase focus, energy and concentration
Enjoy significant gains in your overall fitness level
Learn Jiu Jitsu with the Gracie Barra Curriculum and GB certified instructors
Become part of the GBW Family
Train at over 200 different locations in United States and 600 worldwide
Access to all GBW special events and classes
Getting started at Gracie Barra is easy
and intro session absolutely FREE!
After approximately 4-6 months participation (depending upon your individual attendance) in the fundamentals classes, what is next on the Brazilian Jiu-Jitsu journey?
While the Fundamentals Program focuses on the building blocks and basic principles of Brazilian Jiu-Jitsu ( BJJ ), the Advanced Program is built on high-level techniques and drills that start shaping the students game flow through the development of reflexes, speed and reaction time as well as transitions between one technique and another.
After a few months in the GB Advanced Program students typically experience a deeper involvement in GB's philosophy, a stronger bond with training partners as well as more discipline and commitment to healthy habits that keep them in good shape.
The Advanced Program is based on a defined class structure and curriculum that take a broad and open-minded approach, incorporating techniques from different grappling styles like wrestling, judo, sambo, and, of course, Gracie Barra Brazilian Jiu-Jitsu. We offer many variations of classes within the 'Advanced' Program all of which compliment your game and provide a different stimulating learning environment: Advanced Gi BJJ, No-Gi classes, Competition classes and Drill classes.
When practice is more important than your next belt, you have truly become a Gracie Barra Westchase student.
WHAT TO EXPECT IN YOUR FIRST CLASS: We recommend you arrive 10 minutes before schedule, so we can get you the proper loaner equipment, if needed, and get you signed in as a trial member. Be sure to wear comfortable clothing you would normally work out in. When lining up to begin practice, you'll notice the instructor has a precise plan for the class. This is standard. The class routine is always similar so you know exactly what to expect during each part of practice; the techniques change, though! You'll also find strong support from your peers. By the end of class you'll be physically tired but mentally exhilarated. Once you have finished the class, we provide you the opportunity to ask any questions with one of our program directors as well an explanation of the class programs we offer.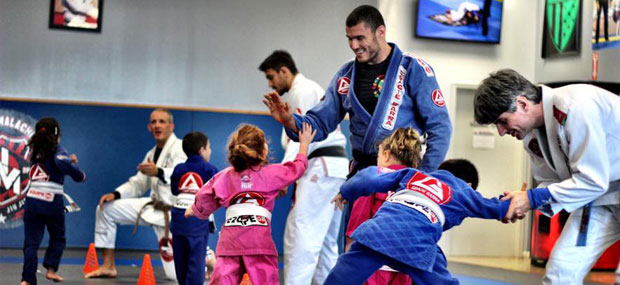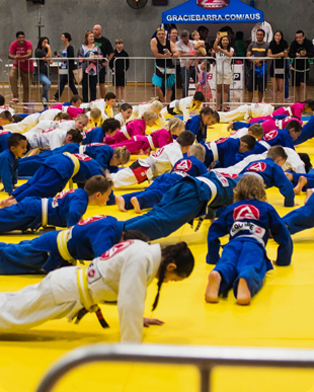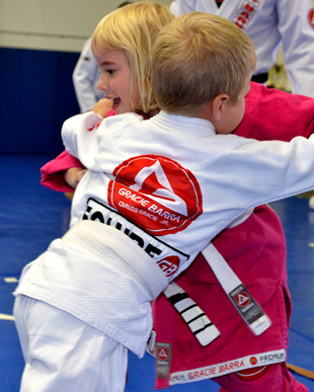 Getting started at Gracie Barra is easy
"There is no losing in Jiu-Jitsu. You either win or you learn."
What are the principal qualities of a great fighter? What does it take for an ordinary person to realize to his or her own potential?
Top performing fighters and individuals follow a common set of principles that sustain their success. The practice of Gracie Barra Brazilian Jiu-Jitsu allows individuals to understand these principles through an exciting process that combines instruction, observation, practice, feedback, live training and competition.
Gracie Barra Westchase implements the GB Fundametals Cirriculum, which is a comprehensive 16 week long, revolving technique program. The Gracie Barra Fundamentals Program teaches basic principles of effective fighting and self defense. Its structure condenses an immense diversity of Brazilian Jiu-Jitsu ( BJJ ) into core fundamental moves combined intelligently and safely to optimize your learning.
While attending the Fundamentals classes you will learn a wide variety of techniques, 2 per week in most cases, always including a self defense oriented technique – the more you attend the more practice you will have. Students are partnered up senior-most with junior-most, to ensure a safe and productive practice. While the fundamentals program is a starting point for all jiu jitsu practitioners, we encourage students always continued attendance to fundamentals classes, as continued mastering of the basics is the key to a steady progression.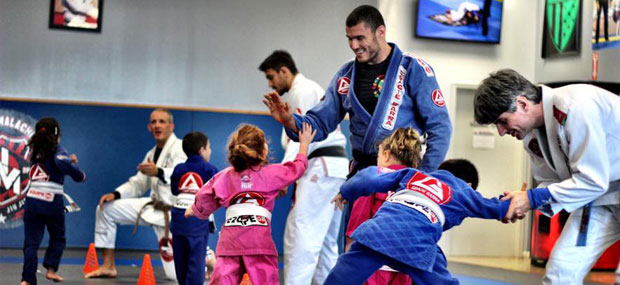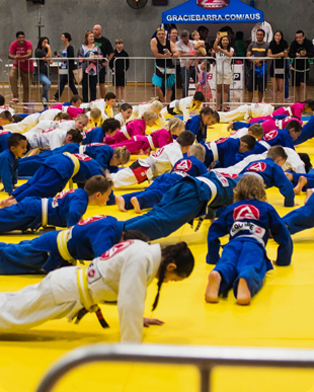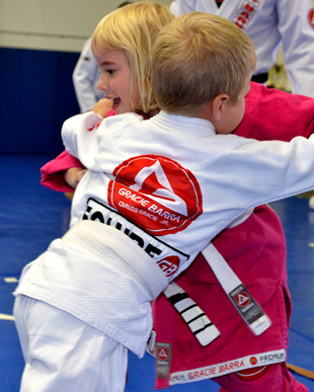 Getting started at Gracie Barra is easy